News
Former Spartan All-American Frank Kush Passes Away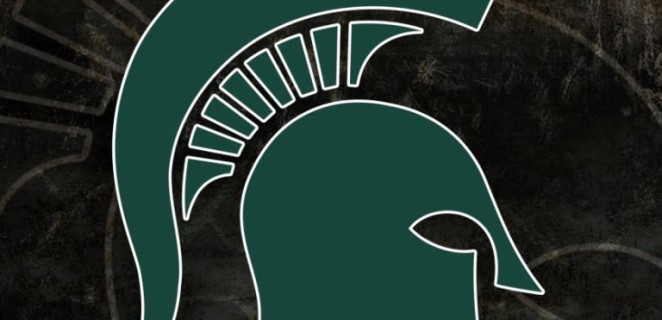 June 22, 2017
EAST LANSING, Mich. – Former Michigan State All-American guard Frank Kush, who helped the Spartans to National Championships in 1951 and 1952, died on Thursday, June 22. He was 88 (1929-2017).
A three-year letterwinner (1950-52) under Hall of Fame Coach Biggie Munn, Kush anchored MSU's defensive line during its undefeated National Championship season in 1952, earning first-team All-America honors as a senior by The Associated Press, Look Magazine, New York News, Fox Movietone, Athletic Publications and All-Catholic. During Kush's three seasons on the varsity team, the Spartans produced a 26-1 overall record, including back-to-back National Championships in 1951 (9-0) and 1952 (9-0).
Kush was also a longtime coach at Arizona State, compiling a 176-54-1 record while coaching the Sun Devils from 1958 to 1979. He was inducted into the College Football Hall of Fame in 1995 and the Michigan State Athletics Hall of Fame in 2000.
A native of Windber, Pennsylvania, Kush started the 1952 season on the offensive line, but close calls in the first two games of the year prompted the Spartan coaching staff to move Kush back to his middle guard post on the defensive line, where he played the previous two seasons. Although he was only 5-9, 180 pounds, Kush combined excellent quickness and sound technique, often disrupting plays before they even got started. In a key game vs. Purdue, Kush recovered a fumble and helped limit the Boilermakers to just 31 rushing yards.
Kush was named to the Lansing State Journal's MSU Centennial Super Squad Pre-Big Ten era list as a lineman. An ROTC student at Michigan State, Kush majored in physical education.
After his Spartan career was over, Kush played in three collegiate all-star games: the Senior Bowl in Mobile, Alabama; the North-South All-Star Game in Pontiac, Michigan; and the College All-Star Game in Chicago.
Following his playing days, Kush joined the United States Army, where he served as a first lieutenant at Fort Benning, while also coaching the Fort Benning football team.
Kush became an assistant coach at Arizona State in 1955 under former Spartan assistant coach Dan Devine. After three seasons as an assistant, Kush was named head coach of the Sun Devils on Dec. 22, 1957.
As ASU head coach, Kush would amass a school-record 176 wins, collecting a record of 176–54–1. He guided the Sun Devils to seven Western Athletic Conference Championships, part of posting a winning season in 19 of his 22 seasons as head coach.
Kush also holds the ASU record for postseason victories, leading the Sun Devils to six wins in seven bowl games, including the 1970 Peach Bowl and 1975 Fiesta Bowl, capping off two undefeated seasons. The 1970 Peach Bowl victory was ASU's first bowl game in 19 years. Following the 1975 Fiesta Bowl win, the Sun Devils finished second in the national polls, their highest ever under Kush.
After the 1975 season, Kush was named the National Coach of the Year by both the American Football Coaches Association and the Walter Camp Foundation. Kush coached 38 All-Americans and 128 of players he coached went on to play in the NFL. Three of his players were inducted into the College Football Hall of Fame, including Bob Breunig (1972-74, inducted in 2015), Mike Haynes (1972-75, inducted in 2001), and John Jefferson (1974-77, inducted in 2002). Three of Kush's players were also inducted into the Pro Football Hall of Fame, including Curley Culp (1965-67, inducted in 2013), Mike Haynes (1972-75, inducted in 1997), and Charley Taylor (1961-63, inducted in 1984).
Kush later became head coach of the Hamilton Tiger-Cats of the CFL in 1981, before becoming head coach of the Baltimore/Indianapolis Colts from 1982-84.
In 2000, Kush returned to Arizona State and served as a special assistant to the Athletics Director and then as an ambassador for Sun Devil Athletics.
In 1996, Arizona State held "Frank Kush Day" and announced that the playing field at Sun Devil Stadium would be named "Frank Kush Field" in his honor.
In addition to being a member of the College Football Hall of Fame and the Michigan State Athletics Hall of Fame, Kush was also inducted into the Arizona State Athletics Hall of Fame, Peach Bowl Hall of Fame, and the National Polish-American Sports Hall of Fame, as well as earning a Lifetime Achievement Award from the Lott Impact Trophy.