News
ONE IN A MILLION: KERMIT SMITH AND THE RON LEFLORE STORY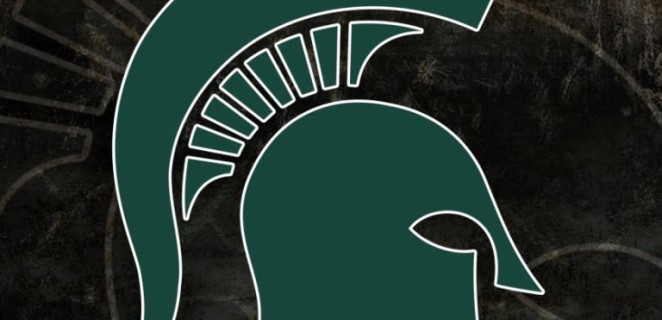 BY: GERALD STERNBERG
It was an unusually warm night in May of 1977 when my friend and I walked out of Tiger Stadium following a tough loss to the Yankees.  Instead of heading back home, we decided to ride down the street for a burger at the country's top rated sports bar–The Lindell A.C.  The Lindell was a popular postgame hangout for players on both teams.
The bar's owner, Jimmy Butsicaris was a well know character in Detroit's sports scene.   Going all the way back to the 1950's, Butsicaris was like a godfather to local athletes.  He would loan them a few bucks and help new arrivals find a place to live and let them run a tab at the bar until payday.
What made the Lindell famous was its' ambiance.  The walls were filled with authentic autographed jerseys donated by players that included Al Kaline, Gordie Howe, Bob Lanier, Alex Karras, Mickey Lolich and  most recently, Detroit's All-star centerfielder, Ron LeFlore to name a few.
Beneath the jerseys, you could see at least a hundred photos of Jimmy, wearing his signature black over shirt, posing over the Tigers' dugout with legendary sports figure and celebrities like Ted Williams, Mickey Mantle, Yogi Berra, Norm Cash, Rod Carew, Mark "The Bird" Fidrych, Casey Stengel, Frank Sinatra and Dean Martin.
After finishing our famous late night dinner, we started walking to the parking lot when I heard someone call out to me:  "Hey Gerry, c'mon over."
I turned around and spotted Kermit Smith, former Michigan State running back and linebacker.  Kermit was one of my buddies going back to the late 1960's when I attended State and served as student-manager of the football team under State's legendary head coach, Duffy Daugherty.
Kermit and I shook hands and then he introduced me to Ron LeFlore, sitting next to him, sipping Courvoisier while taking a drag off his Kool.  With a bright smile, the convicted armed robber said hello.  Everyone in Detroit knew LeFlore's story.  He was a rising Tigers all-star, who was given a tryout by Detroit in 1973 while he was serving time for armed robbery at Southern Michigan Prison in Jackson.  Shortly after the tryout, he was paroled and climbed quickly through the minor leagues.  He made his major league debut near the end of the 1974 season.
But not many people know that it was the former Spartan, Kermit Smith, who first handed the .300 hitter and lightning fast base stealer deluxe a bat and glove.
So we grabbed a couple chairs and listened to Kermit and LeFlore tell the story.  Football, I quickly learned, was LeFlore's best sport.  And it was Kermit who brought football to the penitentiary in 1970 when he worked at the prison (from 1970-77) as its' "Leisure Time Activities Director.   "I     called Duffy at Michigan State and (former Spartan) Muddy Waters at Hillsdale College and their athletic departments.  They sent us enough equipment to outfit our team.   We had a pretty good squad," Kermit continued.
LeFlore (standing 5'11' and weighing a muscular 200 lbs. as a major leaguer) played running back and corner back for the prison team.  "Ron was, by far, my most talented player," Kermit went on. "But my other running back, Jeff Atkins (convicted for murder) and William McCray (also convicted for murder), started as a defensive end and holder of a Black Belt in Karate from Florida A&M were great players.
"We played against Hillsdale, Grand Rapids Junior College and a few semi–pro teams," Kermit went on.  "I knew Ron was good enough to play in the NFL.  I called Duffy (at a time when he was a candidate for the Buffalo Bills head coaching job) and he promised to give Ron a tryout if he was hired."
The biggest football game of the year pitted the prisoners versus the police.  A real life version of the "Longest Yard."  We went out there with everything we had and even though we were breaking their bones, the cops
respected us.  There was no revenge."
Ron's second best sport was basketball.  And to prove it, Kermit arranged some pick-up games for Ron versus former Spartan hoops stars Stan Washington and Ralph Simpson.   "I beat them, too.  I was shooting out the lights," Leflore added with a smile reminiscent of Robert Redford's in the "The Natural".
So instead of a career on the grid iron or hardwood floor, Ron LeFlore settled for the diamond.   In his memoir, "Breakout: From Prison to the Big Leagues" which was published a year following our meeting and then turned into a CBS made for TV called "One In A Million: The Ron LeFlore Story, LeFlore described his baseball connections at the prison, starting with Jimmy Karella, a former bartender, doing four-to-twenty for extortion.  Karella was a pretty good athlete as a youth and believed Ron had major league potential. "Karella was basically my baseball coach.  He spent a lot of time with me, hitting grounders, fly balls, giving me base running tips and watching me hit," LeFlore explained.
When Karella believed Ron was ready for a tryout, he made dozens of calls to his old friend, Jimmy Butsicaris, in an effort to ask Billy Martin (at that time managing Detroit) to ride up to Jackson and watch LeFlore hit. In the end it was Tony Giaccalone, a reputed underworld figure who wanted to see LeFlore succeed and made the call to get LeFlore a tryout.
"I had a lot of supporters in the prison," Ron went on. "Kermit was a great friend and never let me get down on myself.  I was getting encouragement from a lot of inmates too.  Even John Sinclair (who became a cult hero after the Beatles sang their famous lyrics "they gave him ten (years) for two (joints) what else can the judges do with Donald Goines (who later became America's most read urban author. He wrote most of his novels inside the same Jackson, Michigan prison walls)."
"I didn't have anything to do with those guys," Kermit said with a laugh during our recent phone conversation from his home in Lansing—the only city he's lived in since arriving on campus as one of the nation's top recruits for the defending national championship Spartans in 1966.
"Ron didn't know I was an All-State centerfielder," Kermit explained.  "I could see he had natural abilities and didn't want to coach him. I acted mostly as his friend and motivator."   A graduate of George Washington Carver High School, located 20 miles outside of Houston, Kermit earned All-American honors in football and track.   He was also a basketball All-Conference selection.
"I played in a tough league," Kermit went on.  "Gene Washington (MSU College Hall of Famer) and Charlie Joiner were my teammates.   I played against Bubba Smith, Jess Phillips, Major Stevenson and Bubba Paris," he said.  "I received 46 scholarship offers—UCLA, Kansas and Wisconsin were teams I considered."  But this Spartan, who has been bleeding Spartan green since the day he signed with MSU, admitted his first choice was maize and blue.  "Michigan didn't offer me a scholarship," Kermit said.  "So I decided to become a Spartan for revenge.    We did win three of our four meetings during my career."
"Looking back, attending State was a blessing.  Coming from the south, I found racial harmony between blacks and whites in East Lansing.
Another move that helped me adjust to life outside my mainly black high school neighborhood was joining the Phi Delta Sigma Fraternity where
I met some great guys on the team."  Ken Hines, Eric "The Flea" Allen, Billy Joe DuPree, Cliff Hardy, Herb Washington (track star, 'decoy' wide receiver for State and later a pinch runner for the Oakland A's)  were the names he mentioned.
"I didn't know Kermit helped Ron LeFlore become involved with sports," Ken Hines told me at a recent MSU Varsity 'S' Club golf outing.
"Kermit and I were on campus on the same weekend for our recruiting visit. They stuck me in a tiny dorm with a couple of other guys.  Someone on the floor told me that one of the guys' (Kermit) had his own double occupancy room at the Kellogg Center.  I'm thinking, what am I doing here?  A half hour later, I was pounding on his door and became Kermit's roommate and best friend.
Playing in an era when freshman were not eligible to play for the varsity, Kermit and his new friends watched from the sidelines as the Spartans captured their second straight national championship in a season that ended with the unforgettable ten all tie against arch rival Notre Dame.
Standing 5'9" with a 180 lb. playing weight, Kermit (who also lettered as a member of the Track squad) was platooned with Cal Fox as Michigan State's middle linebacker during the 1967 season.  In 1968 Kermit was moved from his linebacker position to become a blocking back for his All-American fraternity brother in Eric "The Flea" Allen under Duffy Daugherty's version of the wishbone offense.
"Duffy was a great recruiter and a father figure to a lot of the guys.  He really knew how to come across to you when he spoke.  But he was too conservative as a coach," Kermit explained.  He wanted to play three yards and a cloud of dust."
As a senior, Kermit, averaged 4 yards a carry in 65 attempt and was to show some shake and bake moves.  But a broken arm during the final contest cost him a chance to play in an All-Star bowl game.