News
Tony Briningstool Needs Our Vote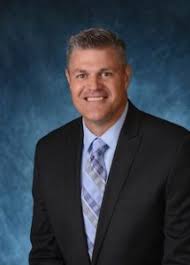 Dr. Tony Briningstool has been nominated by Modern Healthcare as one of the nation's Most Influential Physician Leaders. This is a high honor within the healthcare industry and speaks to Tony's unwavering dedication to creating an environment of patient safety through transformative leadership. Achieving this recognition is Tony's way of giving back and saying "thank you" to all of the mentors, coaches and teammates who have invested in him through the years and have helped to instill the leadership skills that he brings to the table every day as Chief Medical Officer of American Physician Partners.
 
To ensure that he makes the final list of Top 50, we need your vote by April 9! Please click the link below and vote for Tony Briningstool. Each person is allowed one vote per device, so we ask that you vote on multiple devices and feel free to share with your family and friends. We want to ensure that Tony receives this recognition that he so justly deserves.
Please click here to cast your vote: https://goo.gl/bxfUUu
Thank you for your support to Tony!