News
Richard P. Anderson 1929 – 2020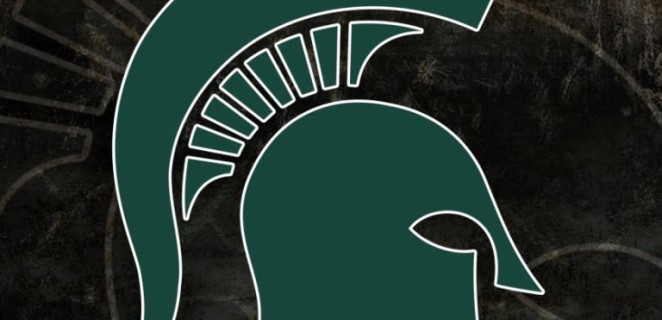 Richard P. Anderson, 90, of Maumee, Ohio, passed away peacefully in his home on Sunday, March 1, 2020, surrounded by his loving family.
Richard (Dick) was the son of Harold and Margaret (Meilink) Anderson. He was born in Toledo, Ohio, on April 10, 1929, just months before the onset of the Great Depression. He received his education at Maumee St Joseph's Catholic School, Toledo Central Catholic High School, and Michigan State University where he earned a degree in Dairy Science and played freshman football. He was a proud member of Farmhouse Fraternity. Upon graduation, he spent 2 years in the U.S. Army as a First Lieutenant.
Dick was raised on a dairy farm where he later built his own home and raised his family. He frequently expressed gratitude for the blessing of spending his entire life on that same piece of property. Staying home from high school for two years to help operate the farm while his older brothers were away in the service during WWII, Dick learned the value of work, the importance of family, and the depth, breadth, and value of his capabilities.
In 1953, Dick married Frances Heilman, and together they raised 6 children, who will be forever grateful for the example they set as a couple, as parents, and as people. Throughout their 66-year marriage, Dick and Fran shared a tender lightheartedness that may have been the secret to their stability. Their individual talents blended in a unique way that magnified their impact as a couple.
Along with his dad, mom and five siblings, Dick was a founding member of The Andersons, a family agribusiness. He spent his entire working career intimately involved in helping that organization grow from a single facility in 1947 to the large public company that it is today. He started unloading grain trucks as an 18-year-old in 1947. He played an instrumental role in the company's expansion into adjacent industries in retailing and plant nutrients. As the company's chief executive from 1984 to 1999, he guided the organization through some challenging times including a severe drought in 1988 and the conversion from a family partnership to a public corporation in 1996.
In addition to his career, he lived a life of service to the community. He spent endless hours sharing his time, talent, and treasure with dozens of charitable organizations.
After retirement, he gracefully transitioned his energy and insight into a second life that included skiing with his children and grandchildren, international bicycle trips with his wife and friends, woodworking, gardening, and engagement with the Toledo Symphony, its musicians and their music.
Dick is survived by his wife, Fran, and their children, Chris & Susan Anderson, Dan & Lynn Anderson, Jim & Kristan Anderson, Martha & John Corcoran, Jenny & Von Miller, and Tim & Donna Anderson; 24 grandchildren and 10 great-grandchildren; sister, Carol Kraus; and many in-laws, nieces and nephews. In addition to his parents, Dick was preceded in death by his brothers, John, Tom, Bob, Don and sister, Sue.
In lieu of flowers, please consider a donation to The Toledo Symphony, the Sisters of Notre Dame-United in One Heart campaign, St. Joan of Arc Church, or the Toledo Museum of Art. Arrangements by Maison-Dardenne-Walker Funeral Home. Online condolences may be made to www.walkerfuneralhomes.com