News
Michigan State planning $5 million upgrade to football building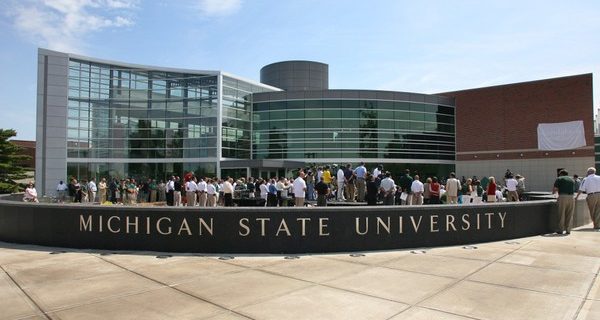 Michigan State's football staff keeps getting bigger, and now it needs more room.
The school is planning a significant upgrade to the program's football offices at the Duffy Daugherty building on campus, according to plans unveiled this week by the school's infrastructure, planning and facilities department.
The upgrade will add a conference room, meeting rooms and all-staff work room, plus renovate existing office space. The project will also update the Demmer Family Hall of History, located in the lobby of the building, adding video screens.
The cost is projected to be between $5.5 and $8 million and come from athletic fundraising or debt to be repaid through athletic fundraising.
The school received an initial approval from the Board of Trustees in June. The project will be back before the board at its October meeting for a final approval.
Should the board approve the project, construction would begin in January of 2019 and conclude in August.
This past offseason, the NCAA allowed football programs to add a 10th on-field assistant coach. Michigan State's support staff has also swelled in recent years, from 26 staffers listed for the 2014 season to 40 listed for this season. The school has added staff members to its recruiting and football creative departments, as well as multiple analysts.
The project comes a decade after a $15 million expansion and renovation to the Duffy Daugherty building that was completed in July, 2008. Since then, the program has also added a players lounge and a $2 million weight room expansion.