News
Local Ex-NFL players set to open brewing company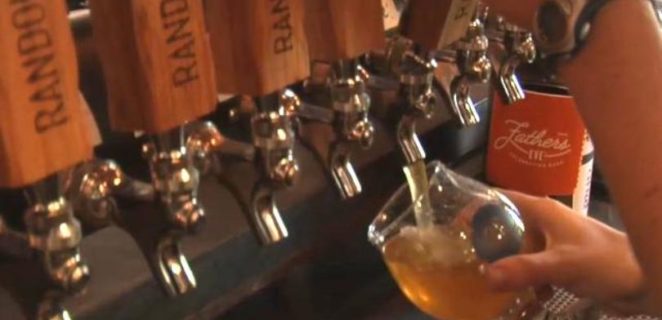 SYLVANIA, Ohio (13abc Action News) – A new business is headed to Downtown Sylvania in the space formerly occupied by Treo.
Inside the Five Brewing company will be located at 5703 Main Street and plans to open its doors in Spring of 2018.
According to a release Brandon Fields along with his wife Katie Fields and friend Chris Morris, plan to convert the space formerly known as Treo, into a brewpub.
Brandon and Katie grew up in the Sylvania area and moved to Florida where Brandon was the punter for the Miami Dolphins for 8 years. What began for Brandon as an off-season hobby quickly turned into a passion that he now wishes to share with the community. Brandon and Katie have returned to Sylvania to open Inside the Five Brewing Company with Chris, a 6 year NFL lineman veteran and native of nearby Temperance, Michigan.
"I first fell in love with craft beer after having Stone's Arrogant Bastard Ale," said Brandon. "Since then, I have spent a lot of time brewing with and learning from Funky Buddha Brewery in Oakland Park, Florida. I have always enjoyed it when friends and family would come over to our house and try the newest beer creations."
"When I was first asked to be a part of the brewpub, I was unaware of the craft beer revolution that was taking place in this country," said Chris. "Sylvania will be the perfect location to foster the enthusiasm for unique, locally-crafted beers."
Brandon, the head brewer and CEO will work closely again with former Michigan State teammate, Chris Morris, CFO and his wife, Katie Fields. Katie will manage and plan all events at Inside the Five. "We want people to learn something about beer, take a tour of the on-site brew house and try something new," Katie explained.
Inside the Five will offer a variety of unique beers. Guests should expect a very casual environment that is both family-friendly during the day and social at night.
"In football, when a punter is able to pin the opposing team inside their own five yard line, that is the best result achievable. Our goal as a brewing company is to create the best recipes for our customers, striving to keep our beers inside the five!"