News
Kermit Smith- 1947-2016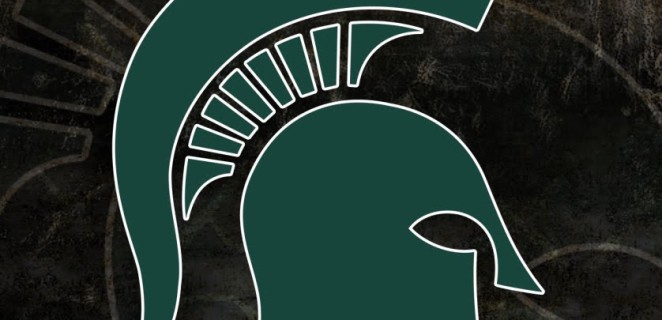 Kermit Smith(1947 – 2016)
Kermit Teslee "Chief" Smith Jr
Kermit Teslee "Chief" Smith Jr, 68, formally of Lansing, passed away from complication of diabetes on September 4, 2016. Kermit was born to Madonia (Hurst) and Kermit T. Smith, Sr. of Baytown, TX on October 28, 1947. Kermit excelled at sports in high school playing football, basketball and  track. He attended Michigan State University on football scholarship; lettering on the Varsity team in 1968-1971. He was also a member of the 67-68 track team and pledged Phi Beta Sigma Fraternity Inc., Delta Kappa chapter. He graduated MSU with a Bachelor of Science in Parks & Recreation; Community Services.
As a student at MSU, Kermit met and married his wife of 46 years, Mary Jane Hanna-Smith. After graduation Kermit started on his 33 years of working with the State of Michigan in the Department of Corrections and Department of Social Services.
Kermit's love for sports, family and community continue throughout his life as a coach, player and dedicated spectator. Kermit coached many boys and girl's youth programs including football, soccer, basketball and track. Kermit also played city league football, volleyball and softball, semi-pro football, recreational tennis and basketball. Kermit's loyalty to Michigan State University continue as he cheered on every sport often attending games, matches and meets across the country. He also enjoyed traveling to watch horse racing.
Kermit's greatest passion was his family. He loved family gatherings and attending events with his family. He is survived by his wife Mary Jane Hanna-Smith; daughters, Keri (James) Muton, Tamara (Paul) Harvey,  Jameka (Matthew) Brachel; grandchildren Dominique and Paul A Harvey, Jordan and Kandace Mouton, Anthony Brachel; his sisters, Annetta Smith Grevenberg, Ethel C. Smith; 12 nieces and nephews; many in-laws and extended family members. Kermit was preceded in death by his parents, brother Jerome Smith; mother and father in-law, Maude and Harold Hanna; and niece, Leticia Grevenberg.
A Celebration of Life ceremony will be held Sunday, September 25 2016 @ 12 PM at the University Club of MSU, 3435 Forest Rd., Lansing, MI 48909. Memorial contributions may be made to American Diabetes Association or a Community Youth group.
Published in Lansing State Journal on Sept. 18, 2016
http://www.legacy.com/obituaries/lsj/obituary.aspx?n=kermit-smith&pid=181445395