News
Former Spartan All-American Walt Kowalczyk Passes Away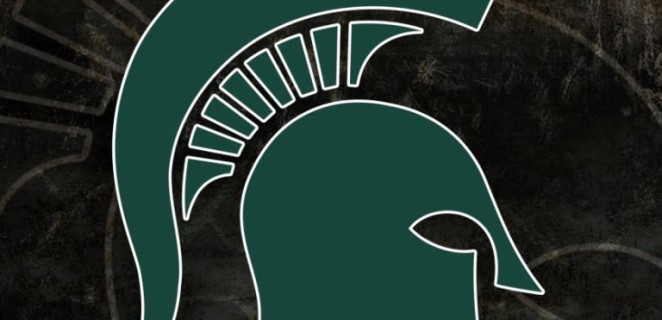 EAST LANSING, Mich. – Former Michigan State All-American halfback Walt Kowalczyk passed away on Wednesday, Nov. 7. He was 83.
A three-year letterwinner (1955-57) under Hall of Fame Coach Duffy Daugherty, Kowalczyk earned consensus first-team All-America honors as a senior in 1957 after leading the Spartans to a share of the National Championship, picking up accolades from The Sporting News, Football Writers Association, United Press, Newspaper Enterprise Association, Central Press, Football Coaches Association, Football Digest and NBC.
Kowalczyk finished third in the 1957 Heisman Trophy voting, which is tied for the best finish ever by a Spartan (Sherman Lewis placed third in 1963). A native of Westfield, Massachusetts, Kowalczyk was also a first-team All-Big Ten selection after leading the Spartans in rushing (101 carries for 545 yards; 5.4 ypc and 60.6 ypg), rushing touchdowns (9) and scoring (54 points), and ranking second in all-purpose yards with 732. He also caught seven passes for 128 yards and had four punt returns for 39 yards.
Nicknamed "The Sprinting Blacksmith," Kowalczyk's biggest rushing game during the 1957 season was a 113-yard effort on 17 carries in a 35-6 win at No. 6 Michigan. With Michigan State trailing on Homecoming against Illinois, Kowalczyk scored the game-winning 36-yard touchdown with 3:31 left in the fourth quarter to lead MSU to a 19-14 triumph over the Fighting Illini. The Spartans went 8-1 overall (5-1 Big Ten), finished No. 3 in the AP and UPI Polls, and were crowned National Champions by the Dunkel College Football Index (officially recognized by the NCAA).
As a junior in 1956, Kowalczyk was limited due to an ankle injury but still was an honorable mention All-Big Ten choice. He compiled 226 all-purpose yards (128 rushing, 59 receiving, 26 punt return, 13 kick return) and scored two TDs as MSU went 7-2 and closed the season ranked No. 9 by AP and No. 10 by UPI.
Kowalczyk also led the Spartans in rushing (584 yards), scoring (six TDs for 36 points) and all-purpose yards (793) as a sophomore in 1955 as MSU went 9-1, won the Rose Bowl, finished No. 2 in the AP and UPI polls, and earned a share of the National Championship as selected by Boand. He was named the Most Valuable Player in the 1956 Rose Bowl after rushing for a game-high 88 yards on 13 carries in the 17-14 win over UCLA; he also completed a 25-yard pass to halfback Clarence Peaks against the Bruins. Kowalczyk, who earned honorable mention All-Big Ten accolades, had a career-high 172 rushing yards on just 10 carries with two TDs in a 27-0 victory over Wisconsin, including a 72-yard TD run in the first quarter. He also collected 91 yards on the ground on 10 attempts in a 21-7 win over No. 4 Notre Dame.
The Spartans were 24-4 overall (14-4 Big Ten) during Kowalczyk's three seasons on varsity with three consecutive top 10 finishes in the national polls. He finished his Spartan career with 1,257 rushing yards and 17 touchdowns.
Kowalczyk played in three collegiate all-star games (Senior Bowl in Mobile, Alabama; East-West Shrine Game in San Francisco; College All-Star Game in Chicago) before getting selected in the first round (No. 6 overall) by the Philadelphia Eagles in 1958. He spent four seasons in the NFL, playing for Philadelphia (1958-59), Dallas (1960) and Oakland (1961).
Before arriving to Michigan State, Kowalczyk was a four-sport letterwinner (football, baseball, basketball, track) at Westfield High School in Westfield, Massachusetts. He was a two-time all-state selection in football and was also a 100-yard dash champion. Kowalczyk was named the winner of the Harry Agganis Award, which is given to the most outstanding New England high school athlete.