News
Former Packers All-Pro LB Dan Currie passes away at 82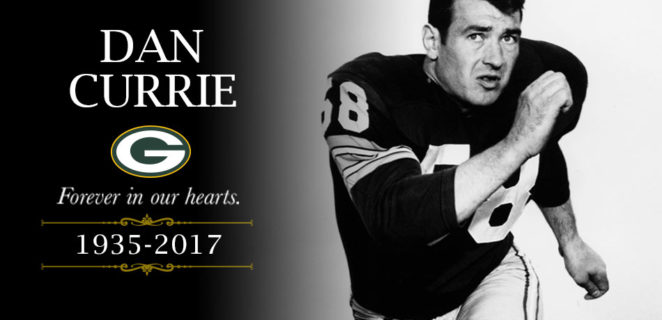 Former Green Bay Packers All-Pro linebacker Dan Currie passed away on Monday in Las Vegas according to the team website. He was 82 years old.

Currie was drafted by the Packers in 1958 at No. 3 overall. He was the first pick in arguably the Packers best draft class in team history as they also drafted Jim Taylor, Ray Nitschke and Jerry Kramer.

Currie played for the Packers from 1958-64 and he went on to play for the Los Angeles Rams for two seasons. During his time in Green Bay, Currie was named to the Pro Bowl three consecutive seasons (1961-63) and he helped the Packers win two NFL Championships.

The Packers will face the Atlanta Falcons on Sunday night in their first road game of the year. Make sure you're in the loop – take five seconds to Sign up for our FREE Packers newsletter now!

Currie suffered a knee injury late in the 1962 season and that led to him struggling in 1963 and 1964. Currie was then traded to the Rams and he was cut from the team before the start of the 1967 season.

The Michigan State alum was inducted into the Packers Hall of Fame in 1984. In his 90 games with the Packers, Currie recorded 11 interceptions and recovered six fumbles.