News
Senior Day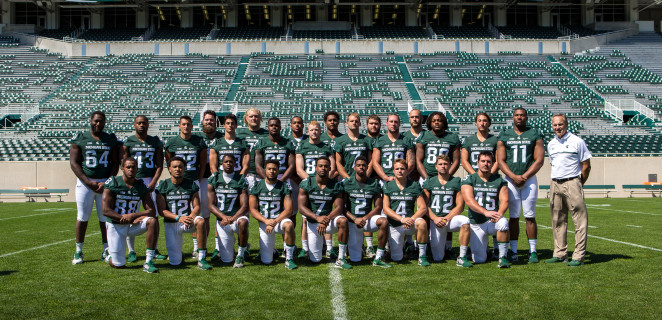 Senior Day will be held on November 19, 2016. Senior football players and managers will be honored for their participation and dedication to the program. Please join us by welcoming these young men and women into our former player association.
Football Players: Robert Aiello, Paul Andrie, Edward Barksdale III, Riley Bullough, Brandon Clemons, Demetrious Cox, Kevin Cronin, Ed Davis, Frank Epitropoulos, Michael Geiger, Darian Hicks, Evan Jones, Kodi Kieler, Zac Leimbach, Prescott Line, Jamal Lyles, Miguel Machado, Matt Macksood, Monty Madaris, Benny McGowan, Tyler O'Connor, Josiah Price, R.J. Shelton, Gabe Sherrod, Nick Tompkins, Delton Williams, Kevin Williams and Austin Wolfe.
Managers: Jason Daman, Shane Heston, Dan Kalchik and Maighlin Kolesar.