News
Dwight Lee: 1945-2016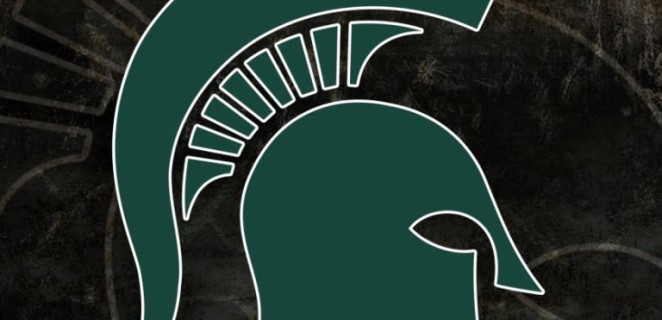 Dwight Lee
As you read the following article you will discover the many twists and turns in Dwight's life that enabled him to leave this World knowing he left it a better place.
Speaking to an audience for one of the final times in his life, Dwight Lee explained why he loved his job as a recovery counselor and spiritual adviser at Serenity Lane.
Lee, a former NFL running back, referenced his own battle with substance abuse and the calling he discovered in counseling. The short speech earned him a standing ovation at Serenity Lane's community service breakfast, where Lee accepted an award in October.
"I was a chief addict and alcoholic from my years in sports," Lee said. "Sports opened up a lot of doors for me, but it also opened up some dark, shadowy doors. All the addicts and dealers of the world followed us around to our games and to our parties and gave us this stuff. That part of my life equipped me for the job I'm doing today."
Larry Bradley, vice president for development at Serenity Lane, introduced Lee that day and remembered the response of one audience member in particular.
"He told me, 'There was something about the way he spoke that made me want to stand up, get out of my chair and start walking toward him,'" Bradley said. "That's the presence he carried with him."
Lee died Thursday at age 71 after a brief battle with liver cancer, prompting an outpouring from many who encountered him during his 16 years leading addiction recovery in Lane County.
Friends remembered Lee for his faith, his passion and also his voice, a deep baritone that could hypnotize a room.
"Dwight was a bold man," said Doug Moore, who achieved sobriety with Lee's help 10 years ago and became a close friend. "He was large in size and had one of those James Earl Jones type of voices.
"When he spoke, the room resonated. He brought this bright light with him everywhere he went."
Lee was a multi-sport athlete from New Haven, Mich., who played football at Michigan State in the 1960s. As a teammate of future NFL star and actor Bubba Smith, Lee played in Michigan State's famous 10-10 tie against Notre Dame — labeled the Game of the Century — as well as the 1966 Rose Bowl against UCLA.
Lee had fond memories of his time at Michigan State, returning for reunions through the years and wearing Spartan gear to Autzen Stadium when Oregon played his alma mater. He also traced his battles with drugs and alcohol to the temptations he encountered as a college football player.
"Being the center of attention on campus, we had groupies following us around, and drugs were coming into the culture, so they would show up at parties," Lee told The Register-Guard in 2001. "We all grew up knowing these substances weren't good for us, but you let your guard down."
Lee's drug use followed him to the NFL, where he had short stints with the 49ers, Falcons and Baltimore Colts. He also played in the CFL before moving to Oregon in 1974 to play for the Portland Storm of the World Football League.
After battling addiction for more than 25 years, Lee entered Alcoholics Anonymous and discovered the power of group recovery. That prompted him to pursue a counseling degree from Lane Community College and use what he'd learned to help other addicts.
For 16 years, Lee counseled patients in recovery with a message that was both mental and spiritual.
"A lot of people who come to treatment either hate God, don't have a God or feel abandoned by God," Bradley said. "To put a bunch of religion in their face would alienate them, and he knew that.
"He could talk to the spirit within them in a way that would leave them open to examining the concept of a higher power in the universe being capable of helping them save their own lives and find recovery."
Lee spoke to patients about the inner voices that drive them toward addiction. He even had a name for his own inner voice — "Lonnie" — and learned over time how to keep that voice at bay.
"He would tell a story that he had two Dwight Lees — the loving boy, athlete, church-going boy, and then there was Lonnie," Moore said. "Lonnie was the mean son of a bitch who beat other people and in his own way shoved the world around to his liking."
Bradley estimates Lee reached thousands of recovering addicts with his message, many of whom became his personal friends. Lee's twin daughters, Kelly and Jennifer, said it wasn't uncommon for their father to get phone calls at 2 a.m. or spend all night with someone who was struggling.
"He was an innate leader," Kelly said. "He had this gift of his charisma, of being able to connect with people on their level. He believed in the power of faith and community and support to address the problem."
Along with his counseling work, Lee was an ordained minister, an elder in his church and a prolific collector of scrap metal.
"You should see him lift a refrigerator," Kelly said.
Lee started experiencing health problems this fall, Bradley said, which he initially attributed to a car accident from a few months prior. Only last week, when coworkers visited Lee to sing Christmas carols, did they learn the extent of his illness.
"We went to his house to serenade him but he couldn't get out of bed," Bradley said. "We stuffed about 35 people in his bedroom to sing Christmas carols. He shared with us that the doctor told him he has late-stage liver cancer. … People are just broadsided."
Lee's voice will be missed by many, Bradley said, but his message still resonates.
"It's like he was a conduit for God."