News
David G. Smith: 1930-2017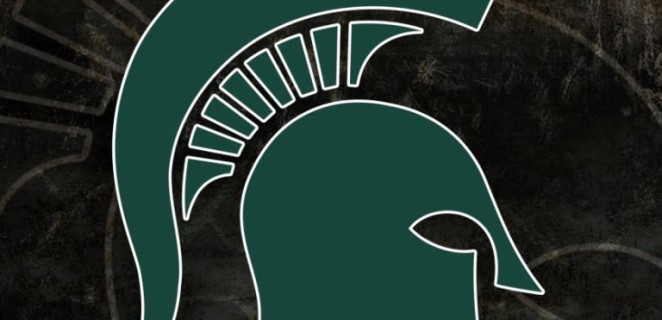 David G Smith
8/2/1930 – 3/19/2017
David G. Smith of Boyne City and Venice, FL passed away Sunday, March 19 in Sarasota with his loving wife of 33 years, Judy; niece, Dr. Seneca Storm, Dimondale, MI;  family friend, Jill Chandler-Fisher of Sarasota, FL and Boyne City, MI at his side. Dave's loyalty to Faith, Family, and Football began early. He was the eldest of seven children born to Helen Irene Ginsky and Bertram George Smith in Detroit.   Dave's passion for sport included playing football, basketball, and other sports for Charlevoix High School in Michigan, going on to play end for the 1954 MSU Spartan Rose Bowl Team, and under Duffy Dougherty at MSU played in the 1956 Rose Bowl. He would later become an Assistant Coach under Duffy.  Defensive Coach Dave's only advice to the Offense was to "score as the opposing team isn't getting through."
He achieved his masters degree from MSU. He taught American Government and Coached award winning Walled Lake High School football. They were inducted into the inaugural Walled Lake Central High School Hall of Fame in 2014. He briefly was Head Football Coach at Ferris State College, Big Rapids, MI.  He joined the Buffallo Bills in 1979 under Ralph Wilson Industries, Detroit, as a Talent Scout, going with The Bills to four Super Bowls, and many NFL Football Hall of Fame inductions. Dave remained loyal to Mr. Wilson and The Bills throughout his long, scouting career. In retirement as Scout Emeritus, Dave continued working for the NFL in many programs including "Heads Up" Football.  At the time of his death, he was employed as a talent scout for the collegiate Senior Bowl, Mobile, AL.
Dave is a US Army Korean War Veteran.
Dave is survived by his wife, Judy; three children from a previous marriage: son Steven (Dawn) Smith of Bellaire; daughter Kimberly (Gary) Nicolas of Big Rapids and their daughters Nicole Nicolas and great-granddaughter Michaela Brossman of Grand Rapids and Lindsey Nicolas (Colin Meston) of Astoria, OR; son Craig Michael Smith (Jacquie Stanford) of Big Rapids and Craig's daughter Jessica Sica (Kevin) Reese of Fortuna, CA and their daughters Trinity and Alora; four siblings  Karen Rose (Timothy) Benally, Lynn Gaye, Bertram Lawrence Smith, and Cynthia Helen (Rodney) Alspaugh; sister-in-law Dr.. Susan R. (Dr. Phillip B) Storm of Anchorage, AK and Petoskey; nieces Dr. Seneca Storm (Matt Hall) of Dimondale and Petoskey, Elizabeth Erika Ann Storm of Petoskey, nephew Phillip B. (Lorae) Storm of Belmont, and their sons, Daniel, Michael, and Lucas. David was preceded in death by his parents and siblings Shirley Irene (Douglas) Stanke, and Gordon Stanley (Jean) Smith.
Dave not only worked and played hard,  making a tee time just hours before he went to the ED.. He returned to East Lansing early each year to play golf, one year even in the snow, in the MSU Football Players Association Golf Outing. He enjoyed diving the Great Lakes off his northern Michigan home, as well as skiing and golfing the finest resorts in the United States. He achieved his dream of wintering with his beloved wife and shipmate, Judy, on his cherished "Sea Home," a vintage CSY 44 sailing yacht in the Caribbean for the months between the Super Bowl and the NFL Draft. He often entertained friends and family.  On one visit his son, Steve, married his wife, Dawn, in the US Virgin Islands.
There will be a memorial service in northern Michigan in July. In lieu of flowers, contributions may be made to "Football Program in memory of David George Smith," Spartan Fund, 535 Chestnut Road, Room 200, East Lansing, Mi 48824, or in David's name to former Buffalo Bills Quarterback Jim Kelly and wife Jill's  Hunter's Hope Foundation for Krabbe Leukodystrophy Research, PO Box 643, Orchard Park, New York 14127, or to the charity of your choice.