News
Battlefield Brawl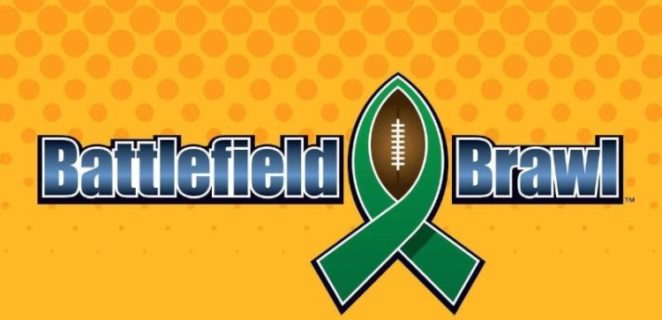 We are pleased to inform you about this year's Battlefield Brawl #8 on Sunday, April 23, 2017. Battlefield Brawl is a flag football tournament with "X-Factor" athletes and local celebrities that raises money and awareness for New World Flood programs as well as support for local nonprofit organizations impacting our community in a positive way. It has been held each year the Sunday after the annual Michigan State University football team Green and White game. It's not your average tournament as it stars celebrities, professional athletes and past Michigan State University football and basketball players. These celebrity athletes are drafted to the teams that raise the most funds for the cause. Local community teams draft an X-factor who play on their team.
Each year, New World Flood chooses a local non-profit organization that is serving the community to improve the quality of life for families and individuals living in our community. In 2016, New World Flood partnered with The Davies Project for Mid-Michigan Children to support their mission to provide rides to children needing to go to a doctors appointment, and this year we'll also be supporting the House of Promise, a nonprofit that provides survivors of human trafficking a safe place to heal. It also provides training, counseling, and helping the young women so they can reintegrate into society.
This year we are excited to bring a new event to Battlefield Brawl: Kickin for the Kids–a kickball tournament with teams consisting of 7th-12th grade area students. The New World Flood Jacquelyn Barham Youth Council is in charge of planning this great addition.
TJ Duckett has reached out to the MSUFPA in need of volunteer help. If you are interested in helping out please contact us at info@msufpa.com. If you are interested in participating in the event, please visit www.battlefieldbrawl.org for more information.