News
Alan Haller – Greater Lansing Area Sports HOF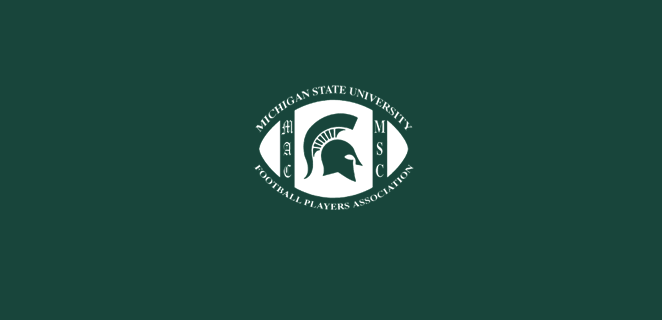 The MSUFPA congratulates Alan Haller on his recent induction in to the Greater Lansing Area Sports Hall of Fame on July 28, 2016 at an award ceremony dinner at Lansing Center.
A graduate of Lansing Sexton High School, Alan was a star athlete in both football and track.  He went on to Michigan State University where he was a four-year letterman as a cornerback for Coach George Perles and MSU Football from 1988-1991.  He earned All-Big Ten honors as both a junior and senior.  He made three postseason bowl appearances with the Spartans (1989 Gator, 1989 Aloha and 1990 John Hancock).
Alan was then selected by the Pittsburgh Steelers in the fifth round of the 1992 NFL Draft.  He spent three seasons playing professional football with the Steelers, Cleveland Browns and Carolina Panthers.
Alan is currently the Senior Associate Athletic Director at Michigan State University and the Executive Director of the Varsity "S" Club.
Please join the MSUFPA Board of Directors in congratulating Alan on his selection of this very prestigious award and all of his accomplishments.
– Todd Acchione, MSUFPA President & Board Members