News
Spartans Helping Spartans – The Briningstool Family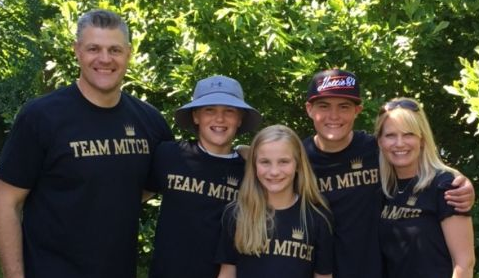 As all of you know, the strength of a player rests on the strength of the team. We as an Association have the chance to help out a fellow Spartan teammate and his son.
Mitchell Briningstool, son of Tony Briningstool, was diagnosed with Juvenile Rheumatoid Arthritis at the age of 2. He has been battling this debilitating disease for 15 years. Arthritis is the #1 cause of disability in the United States, affecting more than 50 million people. The Arthritis Foundation is committed to finding a cure for the millions of people who suffer from arthritis pain, including 300,000 children and their families.
We invite you to join Team Mitch on Sunday, May 21st in Nashville, Tennessee to Walk to Cure Arthritis, where Mitchell has been selected as the Teen Champion for this event. The Briningstool Family is hoping to gain the support of Spartan teammates to help build momentum for Team Mitch and be a source of encouragement for Mitchell as he battles the challenges of this disease. We also encourage you to watch the video provided in this email about Mitchell, which was created to tell his story, how Team Mitch came about, and reinforces the power of being on a team. If you cannot attend this event, please consider a donation to Team Mitch to help fund The Arthritis Foundation with research, education, and community programs. Donations can be made through the website link listed below.
Your thoughtful encouragement of Mitchell is greatly appreciated! #TeamMitch
Link to Team Mitch Video:
Link to Team Mitch Webpage:
http://www.walktocurearthritis.org/faf/search/searchTeamPart.asp?ievent=1164636&lis=1&kntae1164636=D11307FD5785481DBD551E4B9E4DABF9&team=6920639&tlteam=6888745