News
JOSEPH RONALD PRYZYBYCKI (1946 – 2020)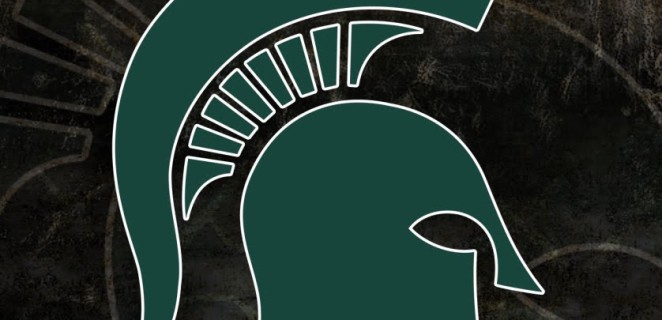 Joseph R. Pryzybycki, age 74, passed away after a several-year battle with degenerative brain disease paired with Covid-19 on November 17, 2020. Joe was born in the outskirts of Detroit in Harper Woods, Michigan, where he developed an early love and investment into sports of all kinds; especially football, baseball, and basketball. He attended Saint Thomas Catholic School and Notre Dame High School where he excelled in athletics, eventually earning a scholarship to Michigan State University where he played as a Tackle from 1964-67. He played in two National Championship victories, including the 1966 "Game of the Century" versus Notre Dame where he earned second-team honors and hall of fame recognition. He was drafted to play for the Philadelphia Eagles in 1968, though his career was cut short by a series of concussions which made it no longer safe for him to continue.
Joe married Victoria on January 5, 1979, and built a life in Warren, Michigan. Though he never had children of his own, he deeply loved Victoria's kids/grandkids with all he could. He spent the remainder of his life diving into books, research, and music. He was a neighborhood friendly face who highly valued interaction with others and making new friends. He loved to dance, to sing, to enjoy Vicky's incredible homemade meals at the dinner table, and have meaningful and passionate conversations with those he loved. He built others up, and always looked for the best in people.
Joe's health significantly declined over the last decade cognitively and physically. Mental illness can often hide the most beautiful parts of the people we remember, though Joe's soft heart and caring soul still shined through in many moments where he made those around him feel loved and capable of anything they wanted out of this life.
Joe's brain and spinal cord tissue have been donated to the CTE center at Boston University to further advance research for this disease and we are hopeful that this contribution helps to provide relief and support through funding and procedures to assist others in the future.
He was the son of late Joseph Jerome and Pauline Pearl, brother to the late Gloria Jean, husband to Victoria Pryzybycki, step father to Jacqueline Elery, Stephen and Scott Schigur, and Grandpa/Papa to Rachel Elery, Brandon Trevor and Lauren Schigur.
His remains will be cremated and preserved in remembrance.
Due to his disability he did not leave his wife Vicki well provided for. Not even enough to pay for his cremation and there will be no funeral. One of Joe's classmates and my teammate, Jimmy Raye, has graciously agreed to pay for Joe's cremation and match any funds donated to help Vicki and her family.  If you would like to contribute please send your donation to the Jimmy Raye Youth Foundation at 101 Camden Place, Pinehurst, NC 28374 and earmark it Joe Przybycki project.